THE WOMEN IN MUSIC ANTHOLOGY
Edited by Eugene Gates and Karla Hartl

Publisher: The Kapralova Society (2021)
ISBN 978-1-7777795-0-4 (e-book) / ISBN 978-0-9940425-9-0 (softcover). 378 pp., 17 illustrations. Print run: 50 copies.

THE CONTENTS


Preface

PART I. WOMEN IN MUSIC
1.1 The Woman Composer Question: Philosophical and Historical Perspectives
1.2 Women Composers: A Critical Review of the Psychological Literature
1.3 Fanny Mendelssohn Hensel: A Life of Music within Domestic Limits
1.4 Clara Schumann: A Composer's Wife as Composer
1.5 Clara Schumann: New Cadenzas for Mozart's Piano Concerto in D Minor. Romantic Visions of a Classical Masterpiece
1.6 Agathe Backer Grondahl (1847–1907): "A Perfectly Plain Woman?"
1.7 Emerging from the Shadows: Maude Valerie White, a Significant Figure in the History of English Song
1.8 Damned if You Do and Damned if You Don't: Sexual Aesthetics and the Music of Dame Ethel Smyth
1.9 Dame Ethel Smyth: Pioneer of English Opera
1.10 Mrs. H.H.A. Beach: American Symphonist
1.11 Florence Price and the Politics of Her Existence
1.12 Feminizing the Stage: Early Lady Orchestras and Their Maestras
1.13 Dame Vera Lynn: Voice of a Generation

PART II. VITEZSLAVA KAPRALOVA (1915–1940)
2.1 The Power of Advocacy in Music: The Case of Vítezslava Kaprálová
2.2 Kaprálová and the Muses: Understanding the Qualified Composer
2.3 Sad Evening, Great Discovery: Bringing to Light a New Song by Vítezslava Kaprálová
2.4 Kaprálová's Trio for Oboe, Clarinet and Bassoon (1937–1938)
2.5 Vítezslava Kaprálová: Two Dances for Piano, op. 23 (1940). An Attempt at Reconstruction of the Autograph
2.6 Kaprálová as a Composer of the Week: The BBC Interview

Editors' Notes
Bibliography
Index
About the Authors


A digital copy of the book is available for free download here.

From Reviews:

"This book contains solid, efficient, and effective introductions to the contributions of lesser-known women composers and performers. Kudos to the authors and editors for bringing this scholarship together in a single volume." Judith Mabary for the IAWM Journal, 28, no. 3 (2022): 30–31.

"This anthology is also particularly valuable because feminist investigation into the systemic root causes of women's professional contributions being undervalued has fallen out of favour in music discourse over recent decades. Thus to have feminist theory and research once again brought to the fore brings a refreshing reminder that cultural change in the art music sector is still necessary to promote equality of opportunities." Wendy Suiter for the Kapralova Society Journal 21, no. 1 (Winter 2023): 13–14.

home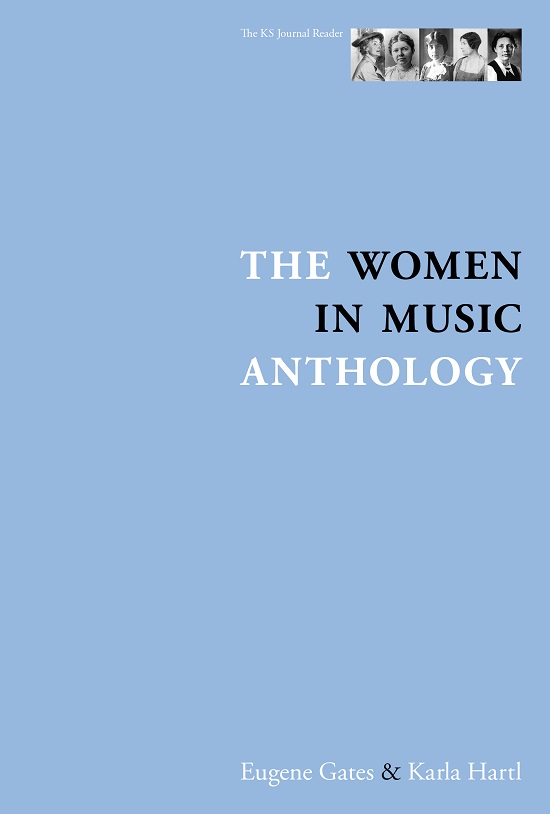 Not merely recovering and revalidating missing heroines of the past but shifting a paradigm



This book has been incorporated into the curriculum of the Juilliard School of Music and the Acadia University School of Music.