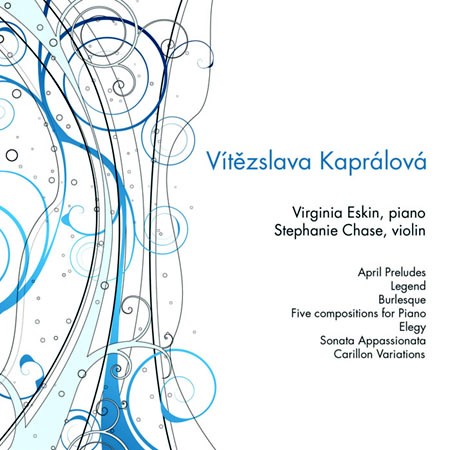 Koch Records, KIC-CD-7742 (2008). Out of stock but available in mp3 on iTunes
Performed by Virginia Eskin (pno.) and Stephanie Chase (violin).
Recording Engineer: Silas Brown
Producer: Susan Napodano DelGiorno
Liner notes: Karla Hartl
Recorded in July 2007 at the Performing Arts Center, Purchase, New York.
Virginia Eskin, a California native and long-time Boston resident, is a remarkably versatile solo pianist and chamber player, known for both standard classical repertoire and ragtime. A long-time champion of the works of American and European women composers, she has created and hosted 'First Ladies of Music,' a 13-program radio series sponsored by Northeastern University and produced by WFMT Chicago, carried by over 100 radio stations in the United States and abroad.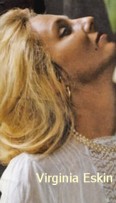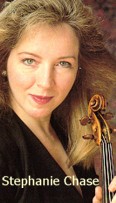 Stephanie Chase resides in New York City. Concert tours in twenty-five countries have brought Stephanie Chase international recognition and include appearances as soloist with the world's most distinguished orchestras, among which are the New York Philharmonic, Chicago Symphony, London Philharmonic, Atlanta Symphony, and San Francisco Symphony. Recordings by Ms. Chase have been awarded the highest possible ratings by Cambridge University Press and BBC Music Magazine, featured by Classic CD as 'Record of the Month' and selected by Stereophile as a 'Record to Die For.'
---
Please note that the music recorded on this compact disc is in print. Click here for the complete discography of Kapralova's music.
If you are looking for highly sophisticated piano music rich in texture, clarity and depth, look no further. Aaron Green, About.com

The piano and violin-and-piano music here is richly melodic, highly chromatic, and bursting with invention. Jack Sullivan, American Record Guide.

This glorious music from one of the greatest 20th century composers is exquisitely played by Eskin and Chase. Recorded in 2007 at the Performing Arts Center with support from the Kapralova Society this album is excellently engineered and sounds wonderful.- amazon.com

Kapralova's music displays a remarkable mastery of form and harmony, and radiates youthful spontaneity, lyrical tenderness, and passionate intensity. Edith Eisler, Strings Magazine

Kapralova was one of the major female composers in history, despite her short time on earth; this Koch disc does her music considerable justice and serves as a strong introduction to Kapralova's music. Dave Louis, Allmusic.com.

The largest work here is a remarkable product of her 18th year, the ambitious 1933 Sonata appassionata, consisting of two big movements - a surging, roiling Maestoso followed by a cogent series of contrasting variations on a folk-like motif whose scope and diversity approach the symphonic. In fact, this could have served as the germ for a powerful orchestral opus. Paul A. Snook, Fanfare Magazine

I have no doubt that this release will not only please Kapralova's enthusiasts but also add many others to her following. Veroslav Nemec, Harmonie

This recording is an important milestone in Kapralova's discography and testifies to the memory of a brilliant mid-twentieth century composer. Book Worm, Amazon.com

The Legend and lively Burlesque of 1932 are works of amazing assurance for a 16 year old, with lyrical and rewarding writing for the violin. They are a joy to hear. Greg Terian, Dvorak Society of Great Britain Newsletter

The recording is strong and the performances sensitive and completely committed. Rob Barnett, MusicWeb.uk

Add this to your select discography of a composer whose early death deprived Czechoslovakia of a burgeoning talent. Jonathan Woolf, MusicWeb.uk

This recording has great value. It introduces listeners to the beautiful music of an overlooked composer in fine performances. Paul Orgel, Classical Voice of New England

Excellent. I have some of the Kapralova pieces on other CDs, under the Radioservis and Matous labels, but I find the renditions here have a particular charm. Sensitive and reflective performances by Virginia Eskin and Stephanie Chase of beautiful music for both solo piano and violin and piano, all finely recorded. I'm delighted with this CD and can recommend it wholeheartedly. PaulK, amazon.co.uk

Dalla Koch alcuni brani significativi della compositrice ceca nella splendida interpretazione di Virginia Eskin affiancata da Stephanie Chase. Marco del Vaglio, Guide di Dada

Uit al haar muziek klinkt een uiterst krachtige stem, die trefzeker zegt wat zij te zeggen heeft. Thea Derks, Radio Vara 4

Kapralova's muzikale taal is zuiver en rijk. Patricia Werner Leanse, OPZIJ